We work tirelessly to guide our clients and support them through the complexity and dynamic landscape they operate in. We partner with them to find better ways to overcome obstacles, seize opportunities and safeguard for future threats. We empower our teams and inspire them through example, encouraging them to always go further and look deeper in pursuit of the right solutions. We lead the way and empower our clients and teams for success.
At Mamo TCV we focus on providing our clients with expert legal advice and practical insight. This helps our clients chart a better course and assists them in steering clear of risk whilst positioning them for success.
Today's global and inter-connected markets present new legal challenges.
Stay updated with our latest insights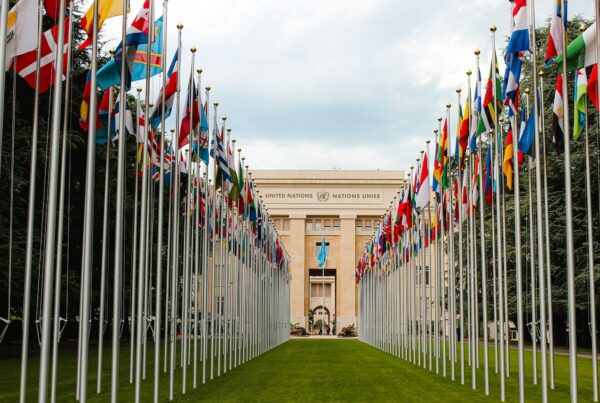 Sanctions 1: A Brief Overview of International Sanctions
Following from the recent geopolitical developments in Ukraine, there has been a heightened interest in international sanctions. Through this series of articles, we aim to provide a general overview of the notion of sanctions, consider the local framework through which sanctions function in Malta, illustrate the general obligations which subject persons are required to observe vis-à-vis sanctions and discuss a general overview of the sanctions imposed by the EU against Russia. In this first article, we shall provide a general overview of sanctions and the different types of international sanctions. What are sanctions? International sanctions, although not strictly defined under…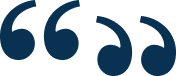 "Mamo TCV Advocates is a popular choice for private and public companies, financial institutions, insurance companies, investment funds and public authorities. The group frequently acts on privatisations, M&A transactions, cross-border structured financings, syndicated loans and restructurings."

The Legal 500

2022
"Mamo TCV Advocates is a popular choice for private and public companies, financial institutions, insurance companies, investment funds and public authorities. The group frequently acts on privatisations, M&A transactions, cross-border structured financings, syndicated loans and restructurings."

The Legal 500

2022
"A stellar law firm with an acclaimed corporate and dispute resolution practice. The team often represents clients in commercial litigation, real estate disputes and contentious debt collection and credit recovery proceedings. Mamo frequently acts for clients on corporate restructurings and M&A transactions. The firm also offers notable strength in financial matters, assisting clients with acquisition financing, capital markets issuances and investment funds regulations. The team additionally advises clients on compliance with white-collar crime legislation."

Chambers Global

2022
"They are one of Malta's top tier law firms and well exposed in dealing with international clients, they have always addressed our needs and have proved to have a wide range of legal expertise."

The Legal 500

2021
"Stellar firm with an acclaimed corporate and dispute resolution practice regularly retained by local and international clients spanning the banking, pharmaceutical and real estate industries, as well as public sector clients. Strong capital markets department with a focus on securities issuances. Assists clients with corporate acquisitions and restructurings, as well as complex real estate transactions. Frequently advises investment fund managers on regulatory and licensing matters. Leading litigation team particularly strong on real estate and financial disputes, as well as representing clients in arbitration."

Chambers Europe

2021
"Knowledgeable, responsive, client-oriented"

The Legal 500

2021
"offers sound advice and support services on any aspect of commercial law"

Chambers Europe

2021
"They did not shy away from guiding us and enabling us in a very diplomatic manner with strong combined expertise."

The Legal 500

2022
"Mamo TCV Advocates is a popular choice for private and public companies, financial institutions, insurance companies, investment funds and public authorities. The group frequently acts on privatisations, M&A transactions, cross-border structured financings, syndicated loans and restructurings."

The Legal 500

2022
"I have positive working relationships with them and they have helped us on a number of matters. They are well-respected in the Malta and their reputation is well deserved."

The Legal 500

2021
"Clients consider the firm one of the best in Malta, with one interviewee commenting: "They have a wide area of expertise and they are a one-stop shop for us legally. They are the best.""

Chambers Europe

2021
"Mamo-TCV has always engaged top professionals in its ranks."

The Legal 500

2021
"It has been a leading law firm for many years, especially in the field of commercial law"

The Legal 500

2021
"Mamo-TCV is selective in its choice of personnel. Overall the firm can give a comprehensive legal service of a high quality. Their culture is a healthy one based on competence not bluster."

The Legal 500

2021
"A client considers the firm's dispute resolution practice to be "excellent" and describes the service as "precise, efficient and effective.""

Chambers Europe

2021
"I have been using this practice for commercial dispute resolution for a number of years. In my opinion, the practical way they handle disputes, avoiding the hassle of protracted lawsuits, but always keeping that option in mind, is very good. The breadth of experience in the team is also a very big plus. In comparison to other firms, this firm is the 'first amongst equals' in this field."

The Legal 500

2021
"In dui magna, posuere eget, vestibulum et, tempor auctor, justo. Ut varius tincidunt libero. Etiam sollicitudin, ipsum eu pulvinar rutrum, tellus ipsum laoreet sapien, quis venenatis ante odio sit amet eros. Nunc nonummy metus. Aenean vulputate eleifend tellus."

Chambers Europe

2021