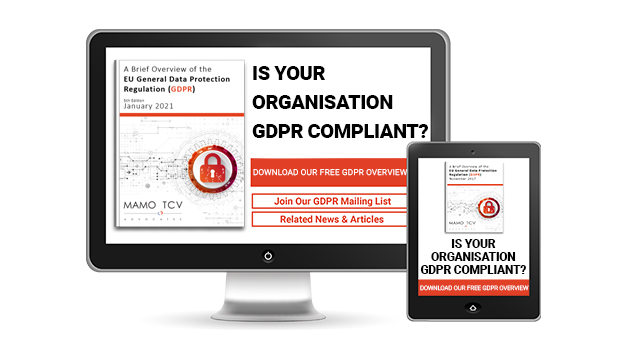 Mamo TCV Advocates has recently updated its very popular (and free) brief GDPR overview (now in its 5th edition) with easy-to-read information specific to Malta including the local implementation measures.
The document can be downloaded for free from Mamo TCV's dedicated GDPR Microsite which is kept regularly updated.
At www.gdprmalta.com you can find relevant data protection news and articles, all relevant guidelines, links to all the relevant laws and more.
Should you need any guidance on any GDPR-related issues, please contact our specialised Data Protection Team at: dataprotection@mamotcv.com.
---
Disclaimer
This document does not purport to give legal, financial or tax advice. Should you require further information or legal assistance, please do not hesitate to contact Dr. Claude Micallef-Grimaud.