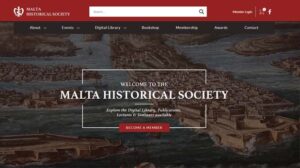 The Malta Historical Society has recently announced the launch of the new 'MHS' website (www.mhs.mt) with the support of its patrons including Mamo TCV Advocates.
The new website offers various features to anyone interested in the history of Malta including special facilities for registered MHS members. Visitors can explore a digital library, publications, lectures, seminars and various other features.
Mamo TCV Advocates would like to congratulate MHS for this achievement and for the important work this non-profit organisation has been doing since 1950 when it was first established.
---
Disclaimer
Should you require legal assistance, please do not hesitate to contact info@mamotcv.com